13 JAN
Three ​​new disciples have been added to the Lee Moy Shan Ving Tsun Family on this day. Sifu Joe Garcia accepted into the family: Brian Messerli, Ron Rivero and Matthew Garcia. The WVTA extends its most hearty congratulations, now your journey begins in earnest!
Brian Messerli (Lee Wei Cheung) Ron Rivero ( Lee Wei Leung) Matthew Garcia (Lee Wei Hei)
李 伟 翔 李 伟 龍 李 伟 海

29 May


​I received an unexpected Appreciation Plaque yesterday from the International SHUAI CHIAO Association (ISCA). With that being said, I wanted to express my personal Thank You to GM Gene Chicoine, President - and GM Roger Soo, 1st Vice President for their kind gesture, it is very much appreciated. http://www.shuaichiao.com/

​​For those of you interested in Shuai Chiao who live anywhere near the Tallmadge, Ohio area, I highly recommend GM Gene Chicoine's Shuai Chiao school. For further information click on the Shuai Chiao link above.
24 July
Chase Champlin successfully completed his customized Intensive Training Program​​. Great job!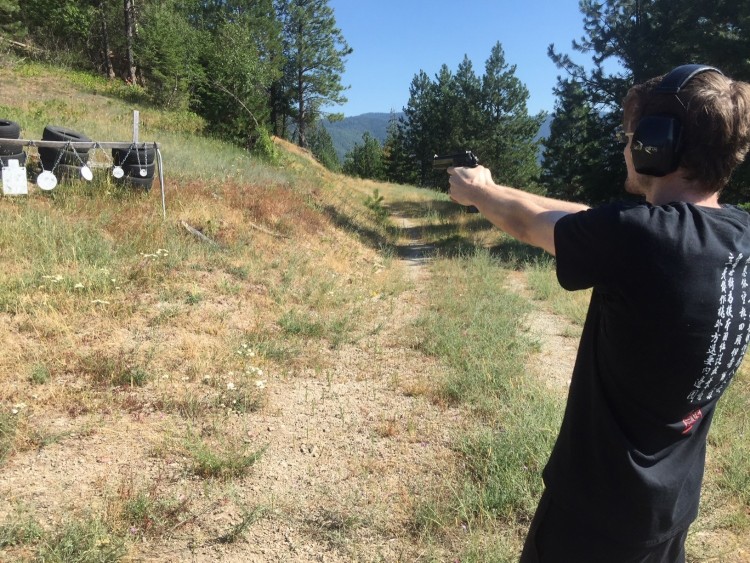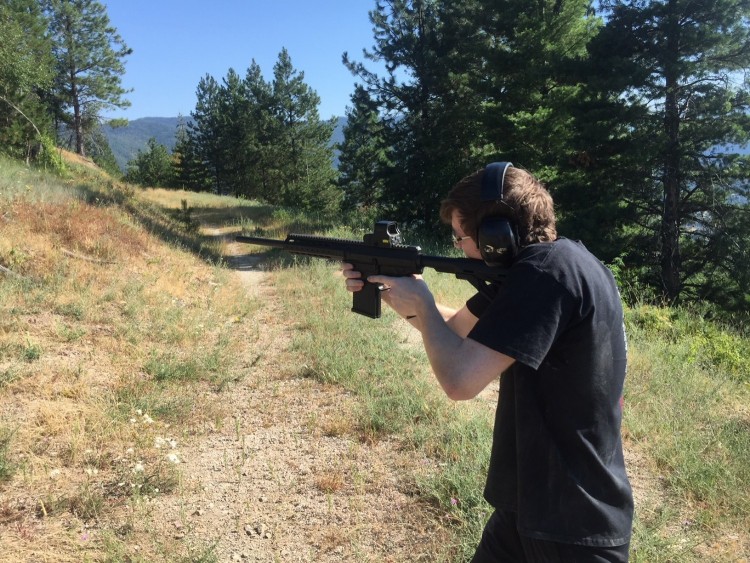 Dragon Hump Training
Chase in his customized program also had an opportunity to practice with modern weapons.​​ He has a dead eye, a natural!
01 November
2018 WVTA​​ Hall of Fame Inducted:

Grandmaster of the Year - Ho Kam Ming​​

Sifu of the Year - Francis Fong

Please join the WVTA in congratulating them in their induction into the Hall of Fame.​​
​​​
04 July 2019


Ernie Barrios was inducted into the WVTA Bronze Achievement Hall of Fame. Congratulations Sifu Barrios!​
Sifu Andrei Conyers passed away on Jan. 30, 2020. He was a highly experienced practioner of Moy Yat Ving Tsun and disciple of GM Moy Tung. He will be especially missed by the Ving Tsun community but will live within the hearts of all who knew him. Rest in Peace Andrei.
22 JUNE
I have been monitoring since January the Wuhan virus and how it is affecting our society. When I believed things were getting back to normal, the protests came into being. Now we learn there is going to be a second wave of the virus according to experts and the msm. In saying this, I believe the prudent thing to do at this time is to suspend for this year the various Hall of Fame that we normally have, for obvious reasons. I was so hoping to get the association rolling again but it appears this year is not the time. My apologies for any inconvenience. Sifu d.
Group shot of attendee's.
Certificates of Merit awarded to guest lecturers Sifu's - Garrett Brumfield, Jesse Jones & Ray Peterson.
Sifu Justin Och promoted to WVTA 6th Degree Black Sash. Sifu Liz Och represented the WVTA in presenting the award. Congrats!
7 July 2021
A new book by Sifu Jordan will be available for purchase on August 1, 2021. We are taking pre-orders at this time. Originally intended for his disciples and students, it contains history, articles, laws and maxims, terminology and loads of never before seen photos. 200 pages, hard cover and full color. $35.00 + $5.00 S&H.
3 August

- We typically do not post anything political, however, this interview with Bro. Rizza Islam is very interesting and we encourage everyone to watch it. Mr. Islam is a highly intelligent and articulate young man, its worth the watch as he is one of the disinformation 12. https://www.banned.video/watch?id=6109a1c773fc612769d498dc
​
​
​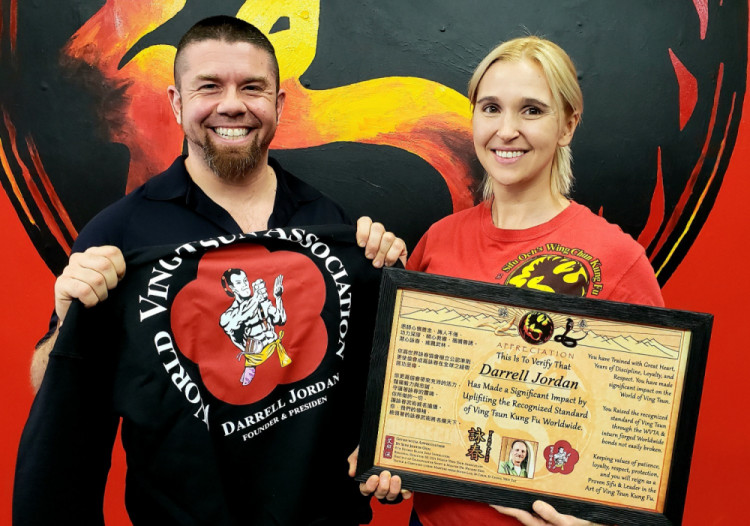 31 December 2021 -
Sifu Darrell Jordan received, and with great appreciation, a recognition award for his contributions to the Ving Tsun World. It was presented by Sifu Justin Och and Inst. Elizabeth Och of Lakeland, Florida. If you are ever in Lakeland, FL. please stop in for a visit, their website is: https://sifuochwingchun.com/. Thank you once again Sifu Och, it is much appreciated. Sifu, dj